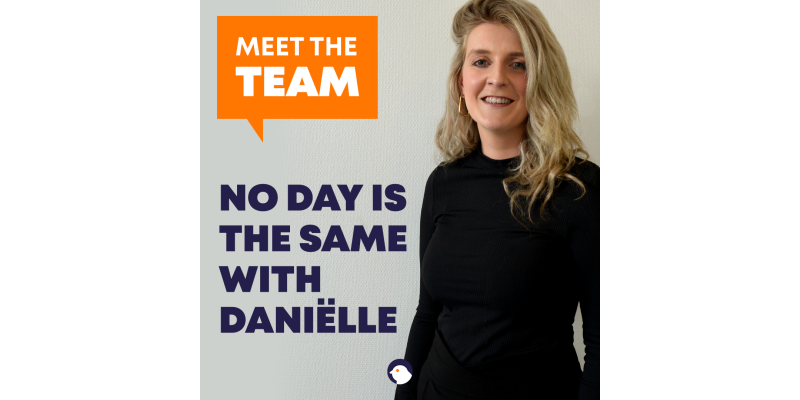 What is your job at Birdys?
Customer Service.
What exactly does this job entail?
My day is full of calls, e-mails and orders. When the order is placed by the customer I'll arrange the transport through truck, container or vessel. A comprehensive job, but that is the short summary.
What do you like most about your job?
I'm always busy and no day is the same. I also like that I have to arrange the total package from the start - when the order is placed - until it's on the place of destination.
What gives you energy?
Being outside, cleaning the house, diner in a nice restaurant, my family and friends.
Which 3 words best describe you at Birdys?
Trustworthy, helpful, friendly.
What do you like to do outside of work?
Walking on the beach with my boyfriend and dog, reading, meeting up with friends.
What did you want to become as a child?
Topchef.
What is your favourite movie?
That's a good question... my first thought is No Country For Old Men.
What music do you like to listen to?
I like all kind of music. From Queen to Backstreet Boys to Rammstein.
What beer style do you like best?
That's a blond for sure!